If you want your business to make a mark in the ever-evolving online space, it is imperative that you think about marketing your products or services in the right manner. However, succeeding in this realm requires understanding the rapidly changing world of internet marketing, and doing it on your own is not easy. This is why you need to think about using the services of a reputable digital agency.
Given a large number of digital agencies, web design agencies, and digital marketing agencies from which you get to choose, selecting the right alternative is crucial. Ideally, you should work with a digital agency that serves as a one-stop shop for all your website and online marketing requirements.
What Does a Digital Agency Do?
While you need to spend money to use the services of a digital agency, the cost often pales in comparison to how much you would need to spend if you choose to have an in-house team.
A good digital agency can help you define business-specific goals, develop suitable strategies, formulate action plans, increase your brand's visibility, and boost revenue.
When you work with a digital agency to expand your business's online presence, you may expect multiple benefits.
1. Getting Access to Required Skills
Not many businesses have the resources or the funding to build in-house digital marketing teams. Since this realm is wide-ranging, it is near impossible for a single person to specialize in all aspects. When you work with a digital agency, you get access to specialists in different realms such as web design, web development, content creation, and search engine optimization without having to hire employees whose services you might not need at all times.
When you work with any of the top digital agencies, you can fall back on the years of experience they bring to the table. Besides, you typically have a single point of contact when you work with an agency, so you don't have to worry about interacting with multiple people. By getting specialists to work on boosting your business, you can expect expedited results.
2. Creating a Marketing Strategy
While marketing is important for every business, not having a clearly defined roadmap can lead to disastrous results. Unfortunately, a significant number of businesses fail simply because they don't have well-defined marketing strategies in place.
A digital agency can help you create and implement a marketing strategy that streamlines all your marketing efforts based on specific factors that affect your business. A good marketing strategy should highlight just what needs to be done to achieve desired results, which typically come in the form of retaining and gaining customers.
3. Increasing Brand Awareness
Creating a brand identity is crucial when it comes to increasing recall value. This, in turn, helps retain existing customers while also attracting new customers. A good digital marketing agency can help you come up with the right kind of branding strategy by paying attention to different aspects.
These include, but do not limit to, your business' logo, its website, the imagery and colors you use, brand differentiators, as well as marketing slogans. In addition, branding exercises can easily extend beyond the online world.
4. Streamlining Processes
Agencies that deal with promoting businesses online in different ways are adept at scaling up according to specific requirements through proper documentation of processes, workflows, and systems. For instance, you may look forward to a structured system that includes creating regular blog posts and videos, running PR campaigns and social media promotions, as well as increasing visibility through targeted advertisements on different platforms.
5. Understanding Customer Behavior
Another distinct benefit of working with professionals is that you stand to get valuable insight into the behavior of your target audience. They do this by segmenting your audience, identifying key benefits for each group, comparing qualitative and quantitative data, using their analysis to run campaigns, and measuring results. What follows is providing personalized and optimized content, increasing customer value, and improving customer retention.
6. Managing Your Budget
Keeping track of spending across multiple campaigns and platforms can be time-consuming. In addition, tracking conversions, allocating funds to successful campaigns, and carrying out regular optimization brings with it a complex set of management and reporting requirements. Top digital agencies have the required know-how to effectively manage your online marketing budget because they tend to develop internal processes, tools, and controls through years of experience.
7. Gaining Fresh Perspectives
Even if you have an in-house team to promote your business online, there is a good chance that it will be limited in its exposure to your industry, the products or services your business offers, and industry-specific marketing techniques.
Digital marketing agencies, on the other hand, are experienced in working with businesses from different realms. Consequently, they are well-equipped in creating innovative and successful marketing techniques that they can apply effectively across sectors. When you use the services of an agency, you get easy means to tap into its expertise and insights in a highly targeted and effective manner.
8. Interacting With Targeted Audiences
Succeeding in target audience marketing requires collecting and analyzing as much data as possible. Aspects that need attention include:
Size of chosen market segments
Each segment's demographics
Segments with the highest competition
Segments with the greatest potential for growth
Segments most aligned with your business goals
Segments are typically broken down into four basic categories – age, gender, income, and demographic.
Depending on the products or services your business offers, a digital agency can provide the push it needs through age-targeted, income-sensitive, gender-specific, or geography-targeted marketing.  You might also benefit by targeting two or more segments through suitably formulated approaches.
When the right audience gravitates toward your business in the online world, there is great scope for interacting with existing and potential customers. Your target audience gets to ask questions and share feedback through different social media platforms. Your business, in turn, can make the most of it by responding in a timely and appropriate manner.
9. Going Global
Small and mid-sized businesses that are thinking about going global can definitely benefit from what a good digital agency has to offer. No matter whether you wish to attract potential international leads to your website, or create an eCommerce platform to serve customers from different countries, seeking professional assistance can help make the process considerably simpler.
10. Sticking to Deadlines
Even if your business follows a robust marketing strategy, a single point of failure can lead to unwarranted consequences. When your online marketing is looked after by an agency, you can be sure it has multiple redundancy plans that it can fall back upon. This can be through a dedicated multi-person team, employees with versatile skillsets, as well as automated solutions. Besides, all top digital agencies know the importance of retaining their clients, so timeliness in meeting project deadlines is usually not a concern.
11. Creating or Updating Your Website
While this aspect comes rather down the list, know that your website forms the core of all your online marketing efforts, and plays a vital role in the online success of your business.
Maximizing your digital marketing return on investment (ROI) requires striving for high conversion rates by continuously reviewing and updating your website. It needs to be just as professional, inviting, and engaging as those of your main competitors.
A digital agency can help create a mobile-optimized completely responsive website for your business according to its specific requirements, while also ensuring that it delivers a great user experience. With professional web designers and developers working on creating and maintaining your website, you can be sure that it performs at optimal levels, and that errors are resolved in quick time.
12. Developing Mobile Apps
Depending on the type of business you operate, it might benefit by launching a specialized app to interact with its existing and potential customers. When it comes to developing an app, it's typically best left to the experts.
Mobile apps are known to work well in increasing user engagement and boosting overall revenue. Apps make your products/and or services more accessible. They help in increasing customer loyalty building a stronger brand. They also give you the ability to add value to and reward your customers in an easy manner.
13. Optimizing for Search Engines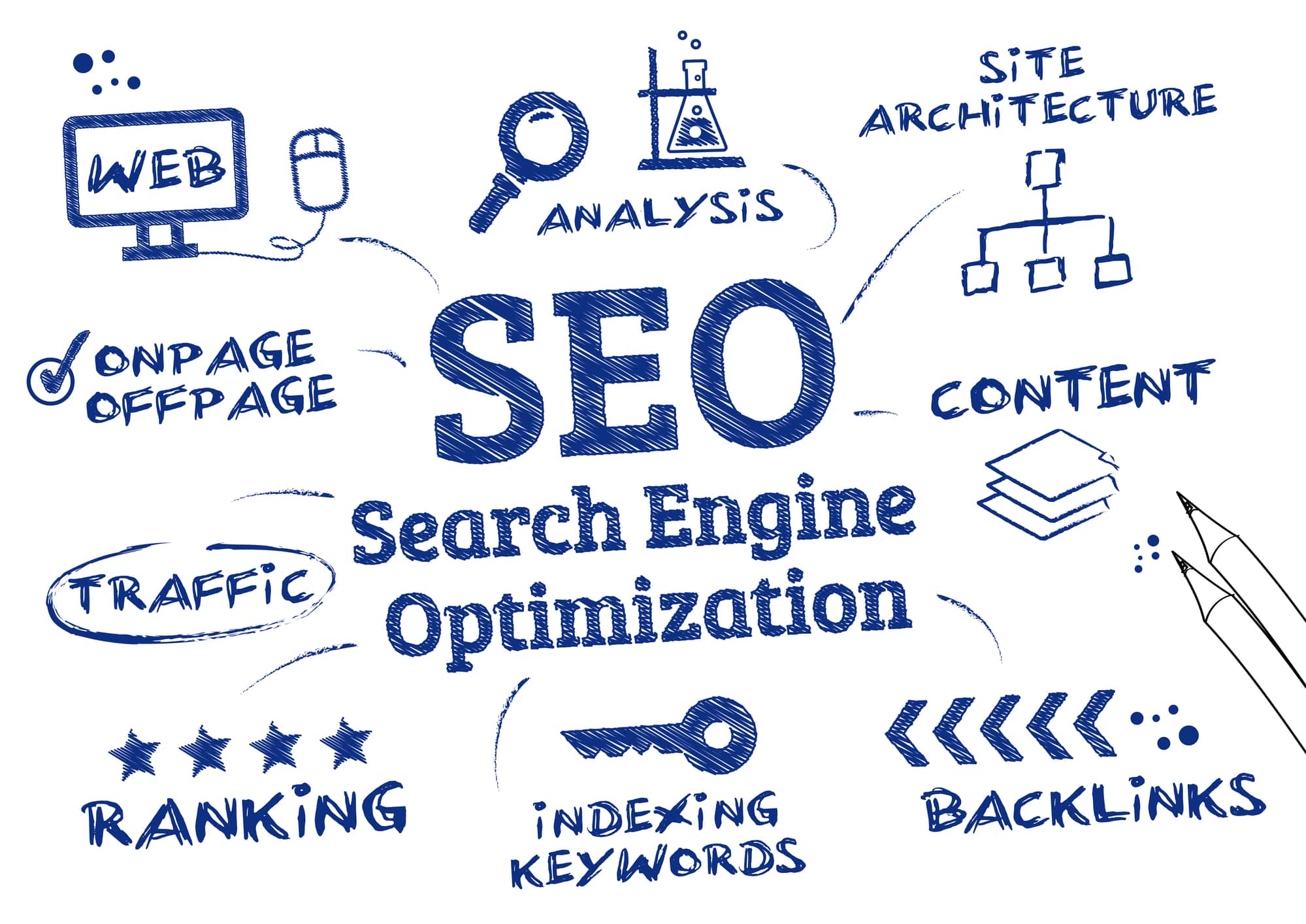 If you wish to attract customers online consistently, it is crucial that you optimize all your digital content for search engines. Bear in mind that a significant percentage of online experiences start with search engines such as Google and Bing. If people cannot find your business in such searches, it could end up losing its share of the pie.
Search engine optimization (SEO) experts devise and implement suitable strategies to improve the quality of traffic to your website, and this results in better conversions. They do this by:
Analyzing and implementing keywords
Creative creation of content
Optimizing on-page content and metadata
Building internal and external links
Optimizing website architecture
14. Creating Great Content
Statistics released by HubSpot recently suggest that around 70% of marketers actively invest in digital marketing. In addition, close to 80% of marketing agencies have one to three content specialists on their payrolls. Whether it is website content, blog posts, infographics, case studies, content for social media, videos, or podcasts, the agency you work with can help create just the content that is required to give your business an online boost.
15. Social Media Marketing
The world accounted for over 420 billion social media users in early 2020. Of these, more than 50% used social media to get information about products. Ignoring this significant marketing opportunity comes at your own peril. Since different social media platforms give you the ability to reach out to different audiences, it is important to determine which ones would work best for your business.
An agency that has social media marketing experts can narrow down on the platforms that your target audience uses most commonly. It can then create and post relevant and useful content that your target audience finds appealing and engaging. It can also help set up targeted social media ads via platforms such as Facebook, Twitter, and Instagram if it feels this can help boost your business's online presence.
A trained social media expert starts by carrying out an in-depth analysis of where your existing social media outreach currently stands. Next in line is creating compelling campaigns with the aim of increasing sales. There is also a constant effort to monitor all social media activity and provide timely responses.
16. Analyzing Results
You cannot rely on guesswork when it comes to the efforts you put in toward increasing your brand's online presence. You need to know what's working and what's not. A digital marketing agency brings with it the resources that are required to analyze different aspects of online marketing. Upon analyzing the data that it collects, it can then devise actionable steps to achieve better results. These come in the form of converting more leads to customers as well as long-term growth in sales.
17. Boosting ROI
What any business looks for when it hires a digital agency to increase its online presence is a good ROI. This is simply because a high ROI translates into higher profits. All top digital marketing agencies work tirelessly in testing and reworking their strategies to improve overall efficiency and increase your ROI. Doing this typically involves:
Evaluating website traffic
Identifying the most suitable online platforms based on your target audience
Monitoring results and tweaking strategies accordingly
Conclusion
The online marketplace continues to grow rapidly, and it is upon businesses to explore this space if they hope to remain relevant in the long run. Since online marketing is wide-ranging and subject to regular technological advancements, this aspect of your business is best left to the professionals. All you need to do is select a reliable digital agency, and you can then focus on what you do best.
Ready to Boost Your Business Online?
Request A Quote