A website is a critical digital space or storefront for your business in an increasingly online marketplace. E-commerce sales are projected to hit 22% of all retail sales by 2025, up from just 14% in 2020.
Getting a website up and running may seem easier and more affordable than creating a physical space. However, with billions of sites globally, competing for the attention of potential online customers is not as easy as it might seem. This makes the website development process rather crucial. 
The design and functionality of your website will define your success in the digital world. Apart from driving sales, your site design may also affect your brand image, in-store traffic, and reputation. Here are the key website development process steps for creating a successful website.
The Step-by-Step Process of Website Development
Creating a website is a multi-layered process that may involve your team as well as third-party professionals. What follows is the entire website development life cycle from start to finish.
What Is the Process of Website Development?
Website development is the process of bringing a website to life, from conceptualization to publishing. Market research, branding, design, web development, coding, content creation, and other vital tasks form a part of this process.
Website Development Process Step 1: Market Research
One of the most important steps of launching an online store is to define your niche. You may better define this by doing market research. A famous saying in retail is that "the customer is always right." This phrase rings particularly true when it comes to the website design and development process.
You may have a good idea of how you'd like your business website to look. However, this vision might not truly represent what your potential customers or visitors want and need. If this is the case, your website may not bring you as much traffic or sales as you desire, no matter how much you love it.
Doing market research will help you find out what your customers want. Here are a few key areas to address prior to the website development process, along with the reasons why they need your attention.
Your target demographic.

Find out the age, gender, sex, and other notable statistics and preferences of your ideal customer, in addition to the types and look of the websites and apps they engage with most. You may use this information to create a site that may attract and retain your target demographic.
Your competitors.

Look at competitor websites and outline any weaknesses that you may improve upon. Any website development checklist step its creators neglected give your website an opportunity to shine.
Your website goals.

Defining your goals is a key step in

starting an online store

or site. Is its purpose to drive sales, subscriptions, increase readership, participation, or something else? Regardless, your website should be streamlined to achieve its specific goals.
Website Development Process Step 2: Website Conceptualization
Your business website is essentially the essence of it and what your team does. When conceptualizing your website, you want to make sure you get your brand across clearly. Combining your identity with customer preferences learned from your market research is critical to creating a successful website.
User-friendliness also forms part of the website development and conceptualization process. Most business owners are not web designers and have no idea how to map out a site's look, feel, and flow. This is the time to bring in the professionals, a custom website design company.
The website development process flowchart for a design company may include the following steps.
Set up a website sitemap and page wireframes.

The design team may map out a sitemap for all the pages on your site. It may also set up complementary website wireframes for each page and its contents, including images, buttons, icons, and text.
Apply branding.

The design team may apply elements of your branding to your initial website wireframe designs. Doing so during the conceptualization process of website development is important as it ensures a clean and uniform design later on.
User experience (UX) design. A UX designer applies UX best practices during the initial website development conceptualization process. Creating custom user-friendly wireframes and layouts ensures an enjoyable experience for your website's visitors.
Website Development Process Step 3: Visual Design
Once the basic building blocks of your website are mapped out, it's time to bring it to life with visuals. You may already have an existing logo and branding, including brand colors and fonts. 
However, a few additional elements may be needed at this point in the website development process. Examples of additional assets include website icons, buttons, blog images, photos, and page backgrounds. During the visual design process of website development, a graphic designer may create, source, and edit these custom elements for you.
Branding & logo design.

If you do not have an existing logo or branding, it's time to call in a

branding agency

. It may design a sleek logo and pick out matching and impactful brand colors and fonts to use for your business and website.
User interface (UI) design.

A UI designer builds visual mock-ups of your website based on your site wireframes. These are the initial designs produced at the beginning of the web development process, not the final website. When developing your website, a website developer will use these mock-ups to write the supporting website code.
Iconography and graphic design.

Many websites utilize unique buttons, icons, and images. Custom designs not only keep your website within the brand but also make it exciting for viewers. A design team will create these assets for you, matching the designs to your branding, and then go on to create a seamless appearance.
Website Development Process Step 4: Hire Developers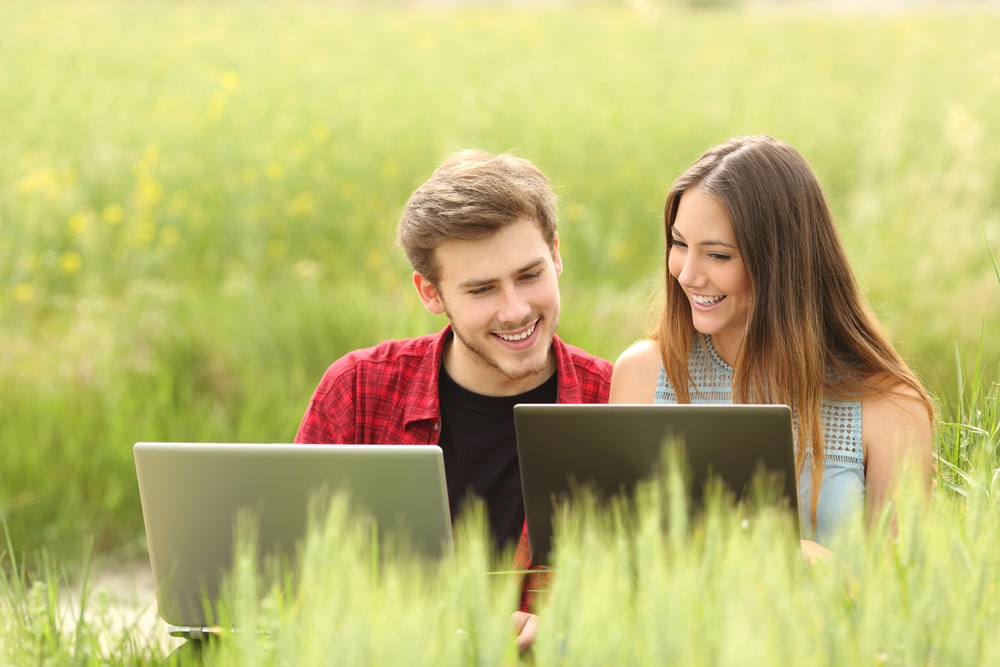 Once your website framework and visuals get finalized, it's time to make your website a reality. Technical knowledge of coding and software engineering is necessary at this point in the website development process. 
A website development company may handle the technical aspects at this phase of the website development life cycle. It employs knowledgeable professionals, such as frontend and backend developers, skilled at coding and software engineering. 
If you have no knowledge of web development or coding, it's advisable you talk to a web development company. Its process will vary depending on the type of website you want developed.
The WordPress website development process. If you plan to launch your website on WordPress, you may use pre-designed templates or hire a team to custom-design a WP site. The custom WordPress website development process involves coding to build a unique design.
The standard website development process. Standard websites for sharing content and business information are simpler to design. The design process for these types of sites involves coding various pages and forms that'll make up your website.
The e-commerce website development process.

If you are launching an online ecommerce store, the website development process is more complex. Your website development team may need to integrate stock counting software, payment gateways, and listings into your site.
Website Development Process Step 5: Website Content Creation
Your website development process isn't complete without content. In fact, your site can't go live without it! Team bios, photos, videos, written information about your business, contact details, location, and other relevant details are necessary. In the case of e-commerce stores, product images and listings are also required. 
During or prior to the process of website development, it's advisable to collate this information. You may do so along with your team. However, you may also need to hire third-party professionals such as a content writing or marketing agency and photographers, to handle your visual marketing.
Here are a few examples of the types of content you should display on your business website.
Business information. Listing your contact details and address or locations on your site helps visitors find you in the real world. Sharing more information about your business or organization builds trust and rapport. If you sell products or services, including details about these assists customers in making buying decisions easily.
Written content.

Written content such as blog posts are considered optional for websites. However, this type of content is a vital yet often overlooked part of the process of website development. When written in accordance with SEO best practices, topical content may improve your website authority, search engine ranking, and visits.
Visual content.

Photographs, illustrations, and other types of 2D visuals make your website pop. Your site is the canvas on which you get to advertise your products and services, and put your business on display, front-and-center.
Interactive content.

2D content is excellent at getting a viewer's attention. However, recent

web development innovations

see interactive content growing in popularity. Forms, questionnaires, games, and other interactive elements allow users to engage with your site in new, memorable, and exciting ways.
Videos.

As

proven by TikTok

, videos and animations are excellent ways to market your brand. These may include product reviews, walk-throughs, animations, adverts, self-help tutorials, and more. This type of content gives your customers a real-life view of what you do and have to offer.
Website Development Process Step 6: Website Maintenance
At this point in the website development process, your site should be up and running. However, the process of website development is never truly complete. A site is an asset that needs regular maintenance, just like a company's cars, buildings, or equipment. 
Maintenance includes routine updating and addition of website information and software, site testing, and repair. A website management company will help support you with all your technical website maintenance needs. 
Aside from technical support, it will likely take on some of the key responsibilities listed below on an ongoing basis.
Routine website maintenance. New updates for the software and plugins installed on your website are available regularly. However, a maintenance technician may need to routinely update these manually, as well as backup your website and optimize it.
Website testing.

The majority of the code and software behind your website is technically "invisible," so regular testing is necessary. Trained technicians will test for and fix any website bugs and issues.
Website security testing.

Security testing is another maintenance step that you should add to your website development process checklist. A security technician should regularly test your website. Vulnerabilities may put your website and its data at risk to third parties, hackers, and malware.
Updating & adding new content.

Aside from technical website maintenance, it's important to keep your website fresh with new content. Enlisting writers, publishers, and other professionals to create, update, and add new content for you is key.
Website Development Process Checklist
Now that you've looked at the general steps followed during the website development life cycle, take some time to understand key website development goals. Here's a birds-eye view of what a website development company's process checklist may look like.
#1. Develop a Relevant Website
No two websites are the same. Each business has its own goals, purpose, and needs. Developing a relevant on-brand website that meets business-specific aims is one of the main custom website design company goals.
#2. Create an Eye-Catching Website Design
Visuals are key to attracting, capturing, and impressing your website's visitors. An eye-catching, professional, and unique website design is not only memorable, it also builds trust and rapport with potential customers who visit the site.
#3. Make Sure the Site Is User-Friendly
Good looks and relevancy don't account for much without functionality. From the website development process perspective, it's important to ensure that all website information is easily accessible. Your website should flow seamlessly and be easy to navigate.
#4. Ensure the Website Functions Properly
Bugs, slow loading speeds, broken links, dysfunctional payment gateways, and other technical issues are a big no. These problems make a site frustrating or near impossible to use and may even affect your sales and reputation. During the process of website development, it's critical that a custom website design company ensures minimal errors and maximizes site speed.
Conclusion:
This post has covered the website development process step-by-step. Additionally, it's touched on what a website development process checklist may look like for a custom website design company. Hopefully, this information has helped readers understand what to expect during the development life cycle of a website!
Ready to Boost Your Business Online?
Request A Quote