A significant number of businesses around the world have turned to Instagram with the aim of increasing conversion. This is mainly because while Instagram gives you the means to promote your business, it also gives you the ability to connect with your target audience in an impactful way. Businesses that have used the platform with success are ones that connect with their users on an emotional level. They engage with their followers while encouraging and empowering them.
If you wish to use Instagram for marketing, you will need to know how the platform works, and how to effectively use the many tools available to you.
Development and Deployment
Instagram began in San Francisco as a mobile check-in app called Burbn. Seeing the similarity to Foursquare, its creators shifted their focus to photo-sharing, which was already a popular feature among its users. After months of experimentation and prototyping, the first version of Instagram was released in October 2010.
Now, Instagram deploys its back-end code 30-50 times each day, usually without any human involvement. According to the company, this provides many benefits, including:
providing engineers the ability to work and respond very quickly
simplifying the process of identifying bad commits
the ability to attend to other unrelated changes with minimal delays because there is no un-deployable mess
Features and Tools – UX and UI
Instagram rates highly in delivering a great user experience (UX), primarily because of its ever-evolving user interface (UI). Beyond uploading and sharing photos and videos, users can follow other users, geotag images, connect to other social networking sites to upload content to their Instagram account, and even set their accounts as private.
Some of Instagram's more popular features include:
Hashtags
Explore
Video
IGTV
Instagram Direct
Instagram Stories
Advertising
The Impact of Instagram
Instagram has moved far beyond being just a photo-sharing platform used by individuals. It also serves as a great digital marketing tool for businesses, enabling them to showcase their products, offer humanized content, inspire their followers, and even recruit new talent. Instagram, after all, gives brands a powerful way to engage with their audience.
What helps is that around half of all Instagram users check it every day, and as many as 35% of users check it more than once each day. Data also suggest that around 70% of its users have used it to look for specific brands. With Instagram marketing, there is no need for a hard sell– all you need is a friendly and authentic approach.
Instagram for Marketing
If you would like to attract potential customers and increase conversion through Instagram marketing, here are some suggestions:
Creating and Managing Business Accounts
The first thing you will need is an Instagram business account. If you have an existing Facebook Business account, you can use the same to login and create a new Instagram account. If you do not, you need to start by signing up for a personal Instagram account. After you have a personal account, you will be able to access the settings and switch to a business account. At this stage, you can choose a specific business category and add your business' contact information.
Using Instagram Tools
Here are some tools that businesses can use for marketing on Instagram:
Hashtags: Businesses may use specific and relevant hashtags to attract Instagram users.
Videos: With more than three-quarters of all businesses planning to use videos for online marketing, using Instagram videos is a no-brainer. Videos work well in engaging audiences because they give brands the ability to share complex and in-depth stories that cannot be conveyed through a single image. Instagram Videos can be 3-60 seconds long. You may use them to promote your products and to build trust.
IGTV: Instagram TV (IGTV) lets businesses create long-form videos of up to 60 minutes. These work well when building engagement with followers and when collaborating with influencers. To get started, you will need to create an IGTV Channel; once you've done that, you can create tutorials, hold Q&A sessions, offer behind-the-scenes footage, stream events, and conduct talk shows.
Instagram Direct: Instagram Direct, a direct messaging tool, has a significant potential to add value to a business by allowing you to engage with customers, reinforce brand values, and network with influencers.
Instagram Stories: Recording and sharing videos using Instagram Stories is simpler than using the platform's regular video posts. These stories tend to be very entertaining and effective for creating brand awareness, increasing engagement, driving traffic to a website, and making sales. They expire in 24 hours.
Advertising: Businesses may use Instagram Advertising to good effect once they understand the process. There are several types of ads to choose from, including Photo ads, Video ads, Carousel ads, Collections ads, Explore ads, Stories ads, IGTV ads, and Shopping ads.
Creating Sponsored Ads
Sponsored Instagram ads can work well in driving awareness by sharing your stories with a highly engaged audience, and thereby increasing customers. You can reach a highly targeted audience based on factors such as location, interests, demographics, and behavior. You also have the option of automating the targeting process, customizing your audience, and finding look-alike audiences.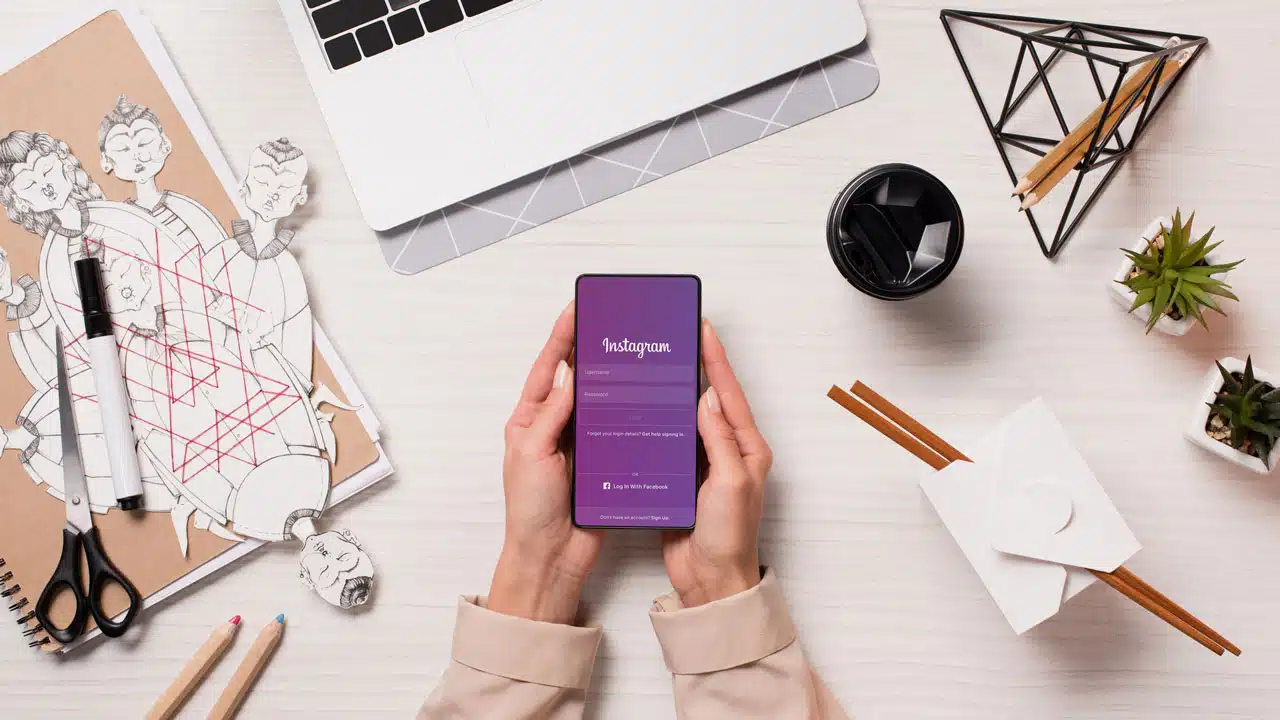 Partnering with Influencers
Many businesses find that partnering with influencers can be a very successful Instagram marketing strategy. This kind of partnering gives brands the ability to connect with their audience organically and indirectly, which often leads to increased brand awareness and engagement, followed by considerable social media growth.
Conclusion
Instagram marketing can be very effective if you know how to make the most of its many tools and features. If you do not have this kind of expertise, it is best to turn to an advertising agency that specializes in this. Then, you can look forward to engaging with your existing customers, reaching out to a large target audience, and increasing conversion.
Ready to Boost Your Business Online?
Request A Quote