Not all service providers, including website designers, are equal. That's why knowing what you should look for in a web designer is important. Arming yourself with adequate information may ensure you get the best results and service for your budget.
Many businesses wonder, "what should I look for in a web designer?" A professional website designer should possess a variety of technical skills for web design. These proficiencies include knowledge of relevant design programs, artistic talent, and an understanding of design. Timeous and effective communication, execution, and the right attitude are also crucial.
If you're looking for the best professional website designer for your project, you're in the right place. What to look for in a web designer, including vital web designer skills, gets covered in detail in this post.
What Should I Look For in a Web Designer?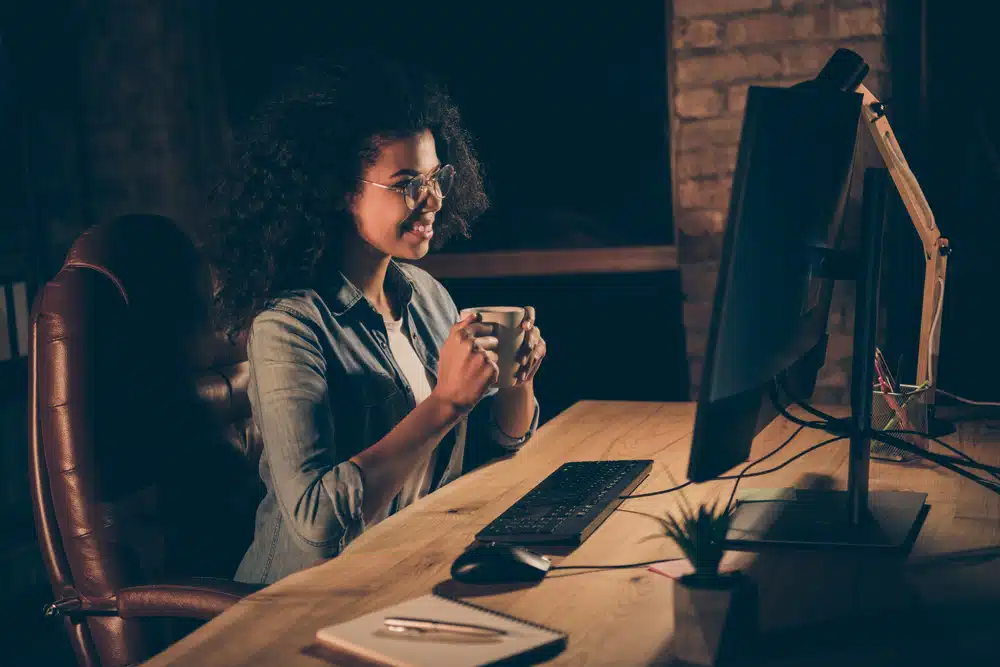 Web designer skills play a critical role. However, a professional website designer or web design company's approach and proficiency are also important. Consider the following points of what to look for in a web designer to choose the right one.
1. Timeous and Effective Communication
There's nothing like waiting a long time for responses or not getting complete or accurate answers to your communications. If one claims to be a professional website designer, timeous and helpful communication should be one of their top priorities. Take note of how long it takes for the designer or team to get back to you, and look at how informative and transparent they are with their replies.
2. You Work Well Together
Several web designers have the right design skills and experience, but would you be able to work with all of them? Though professionalism is key in any industry, not all people do or can collaborate. Maybe you have different views or simply feel the designer or team doesn't have the right attitude. Either way, it's best to follow your instinct early on and try to find the best match.
3. Web Design Proficiency
A professional website designer must possess a wide range of web designing skills. To summarize, key technical skills for web design include, but aren't limited to, user interface (UI), responsive, and website design on any relevant design programs. Make sure your web designer is up-to-speed on the latest web design technologies and software.
4. Design and Creative Flair
Artistic talent plays a vital role in a web designer's skill set alongside any technical web designing skills. The more imaginative, innovative, and creative web designers are, the more unique and memorable their website designs may be. Talent combined with in-depth knowledge of composition, color schemes, and color theory is precisely what to look for in a web designer.
5. Additional Skills for Web Design
Within the current digital workforce, adaptability is a must. Many professional web designers possess a much broader skill set to stay competitive. The top additional skills for web design include photo curation, content creation, content marketing, and photo editing. When part of a web designer's skill set, these proficiencies may improve results, lower website costs, and make projects run more smoothly.
6. Excellent and Timely Execution
Professional website designers who strive for better and bolder website designs each time tend to achieve the desired results. When dedicated and detail-oriented, your website design will likely be executed well and timeously. An ability to cooperate, listen, and adapt to feedback may also set a professional website designer's execution and results apart.
7. Fair and In-Budget Pricing
Some professional web designers may charge more based on experience, portfolio, and location. If a designer or company is expensive, consider this before dismissing them. Website redesigns and edits may cost you even more if you go with the wrong website designer. Aim to hire the best website designer or design company for your budget.
What Software Programs Does a Web Designer Need to Know?
A can-do attitude is excellent, but a website is unlikely to get off the ground without the right web designing skills. Web designers need to possess various technical and artistic skills for web design. Usually learned at college or university, these proficiencies allow them to visualize and sketch out impressive digital website designs.
In college, most web designers learn much of what a web designer needs to know, including the use of relevant design software. Website design programs allow designers to create code-ready digitized designs, making them a key part of a web designer's skill set.
Here are the top programs a modern-day web designer needs to know:
Website design and coding software such as Adobe Dreamweaver. Many of these programs allow designers and developers to collaborate on the visual website design and its coding simultaneously.
Low or no-code website design platforms like Webflow, Wix, and WordPress. Though not a vital part of the skills a web designer needs to know, knowledge of these comes in handy. In some cases, web designers may use these programs to design as well as code, publish, and host a website.
Graphic design suites, including Adobe Photoshop, Illustrator, and CorelDraw. Website designers may use graphic design and photo editing software to create and edit website content and elements.
UI website design software, particularly Adobe XD. In today's web design arena, what to look for in a web designer includes an understanding of user interface (UI) design. Additionally, the ability to use relevant UI website design software also helps.
What Is the Difference Between a Website Designer and a Website Design Company?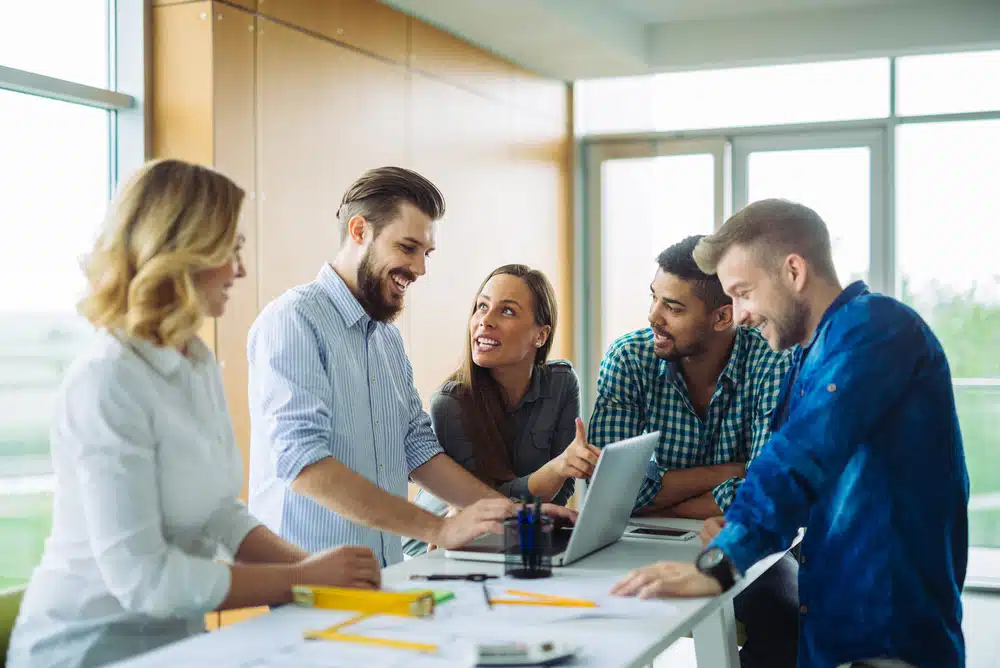 A singular designer possessing skills for web design and a website design company differ. In the case of a web design company, the team may comprise individuals of various proficiencies. Some may be website designers themselves. Other team members may cover other website creation roles not included in what a web designer should know.
Some aspects a web designer needs help with include web development, content writing, graphic design, branding, internet marketing, and website maintenance. As such, professional website design companies may offer the full spectrum of web creation services. Then, roll all of them into one package to make the project run smoother as well as to reduce your costs and involvement.
In contrast, individual website designers work alone, fulfilling simply the roles for which they're responsible. In essence, web design mainly encompasses front-end design, the visual design of your website, and not back-end development.
Is It Worth Outsourcing My Website Design to a Web Design Company?
If you want to outsource the entirety of your website creation, going with a website design company may be best. A website design company may finalize the design as well as develop your website, launch it, and also manage it once it's live. That is, if other professional services complement its web designer skill set.
In contrast, individual professional website designers may only be able to visually design a website for you. That is, unless they are website developers as well. Alternatively,  a designer may use a no or low-code platform to create and publish a website for you. Bear in mind that this website creation option may be more affordable, but it has its limitations.
Firstly, the website designer may be limited as to how much they may customize your design as they're not coding it. Low or no-code platforms often offer limited customization options. Secondly, securing the site from hackers and maintaining it in the future is not what a web designer typically does. In addition, though initially cheaper, high monthly hosting and domain name-linking fees often accompany the use of these platforms. In most cases, exporting or storing a coded website file copy for internal use is not possible.
What Are the Main Responsibilities of a Web Designer?
Web designers may be unable to take on every aspect of your website creation. As such, it's important to know the primary responsibilities of a web designer. This knowledge may help you plan ahead and avoid misunderstandings and unseen costs.
Contrary to what the name implies, a web designer's skill set doesn't necessarily cover the entirety of the website creation process. Some web design companies may fill in these additional roles. However, a professional website designer is generally only responsible for a specific part of a website's creation.
The front-end of web design is the responsibility of a web designer. Front-end design encompasses the aesthetics and visuals of a website, web app, or mobile app. Web designers essentially sketch out a digital mock-up of what your website will look like by using website design programs. Once complete, back-end professionals, including website developers, will code and program your custom retail, professional, personal, or construction website.
What Responsibilities Do Web Designers Cover?
Here's what web designers usually do:
Designing a website's look. Web designers sketch out digital mock-ups of a website design for web developers to reference when coding a website.
Creating an aesthetically-pleasing website design. Web designer skill sets include utilizing design knowledge to create a bold, on-brand, eye-catching, and unique website design.
Incorporating UI design into a website's design. Though not always the case, select website designers are also proficient in UI design, which can improve site user usability. UI design is what a competitive web designer should know.
Selecting website fonts and color schemes. Fonts and website color schemes form a vital part of a website's aesthetics, which web designers are responsible for finalizing.
Sourcing, choosing, and curating visual content such as photos, videos, and adverts. What a web designer should know is how to select and edit stock content and any content provided by clients to use with the website.
Designing the layout of the website content, including visuals and text. Key skills for web design include needing to decide on the layout of website pages and their content.
Finalizing website designs for PCs and mobile devices, including tablets, smartphones, and mobile devices. Otherwise known as responsive design, web designers will adapt your standard computer browser website for mobile devices.
What Aren't the Responsibilities of a Web Designer?
Website design is an integral part of the website development process. However, back-end development is another vital website creation role. It covers the unseen elements of website design like coding and programming.
Other skills a web designer doesn't need to know include hosting, website maintenance, cybersecurity, publishing, and content creation. You may need photographers, content writers, marketers, graphic designers, and other professionals to create digital content like adverts and blogs.
Here's what website designers generally don't do:
Creating unique business content such as videos, photos, and advertisements, for your website. You, your business team, a graphic designer, and/or a content creator will need to produce content.
Writing and publishing written content for your website. A content writer, marketer, or publisher will need to handle the production and publishing of content on your website.
Creating your branding. Skills for web design don't usually include business branding, which means you'll need to arrange this separately. That said, a designer should be adept at capturing your brand's essence in your website design.
Managing any social media accounts linked to your website. You'll need to hire a social media manager to create a marketing strategy, design creatives, and interact on your social media accounts.
Maintaining your website after it goes live. Web designing skills don't usually extend to managing or maintaining sites after they go live. That said, a web design company may offer this service at an additional cost.
Programming or coding your website. Web development, coding, and programming are not part of what a web designer should know. However, web development may form part of a web design company's services.
Hosting your website on a server. Although not a norm,  a web designer may help set up a hosting plan for you on request. This service will usually be provided by an external hosting company that'll charge your business monthly or annually.
Customer support for tickets or inquiries lodged on your website, including via its web forms. Web designer skill sets don't usually include customer service. You will need to re-route these tickets to trained internal or external customer support consultants.
Conclusion
The website development process is complex, comprising many steps and varied input. Professional website designers play a crucial role in conceptualizing and finalizing your website's visual design. Their artistic talent, design, and technical knowledge, can give your website a visual edge over competitors' sites.
However, more than web designing skills are required to publish a website and keep it up-to-date, fast, secure, and modern. Website coding, UI/UX design, hosting, maintenance, cybersecurity, content creation, and customer service are also part of the process. That said, what you should look for in a web designer is definite.
Look for a designer who's as proficient in technical design and design programs as well as creative and talented. Know what the responsibilities of a web designer are, and in turn, that the web design company knows what it's doing. Finally, determine if the agency's pricing, vision, attitude, communication, and style align with yours and your business.
Ready to Boost Your Business Online?
Request A Quote