Imagine being able to get more visitors to your website by taking simple measures that can help it rank higher on Google's voice search.
Fortunately, you can find out just what it takes to stay ahead of your competition when people conduct voice searches using Google, or even other voice assistants.
In this post, we take you through the basics of voice search and discuss seven simple steps that you can take to start ranking higher on Google's voice search.
Voice searches have grown significantly in recent times and this is an aspect that all good online marketers are starting to address. People now rely on voice searches when using their mobile phones, tablets, and even voice assistants such as Google's Home or Amazon's Echo and Alexa. Siri, on the other hand, has already become a steady companion of several Apple users.
What is Voice Search?
Several new devices other than smartphones now give people easy means to get a variety of information by simply speaking. If you ask Google Assistant, Google Home, Siri, Alexa, or Cortana for information about restaurants that serve Thai food in your neighborhood, you are conducting a voice search. Simply put, a voice search is when you ask for information orally, as opposed to typing it out.
Voice searches give people a natural way to interact with devices by conversing as they do in their everyday lives. By speaking to a device you can now look for local businesses, play music, control other devices in your home, and get information about practically anything on the net.
Voice Search Trends
If you're wondering why voice search optimization requires your attention, consider these statistics about voice search trends released by UK-based BrightLocal.
Close to 60% all consumers have turned to voice search to find information about local businesses in the last year.
More than 45% of people who use voice search look for local business-related information every day.
More than a quarter of voice search users visit websites of local businesses after carrying out searches.
More than half of all smart speaker users perform voice searches every day, and more than three-quarters conduct a voice search at least once each week.
Given the widespread usage of mobile devices, instances of voice searches are only set to grow. Voice search marketing, as a result, is the obvious next step to cater to this growing sphere.
Addressing Voice Search SEO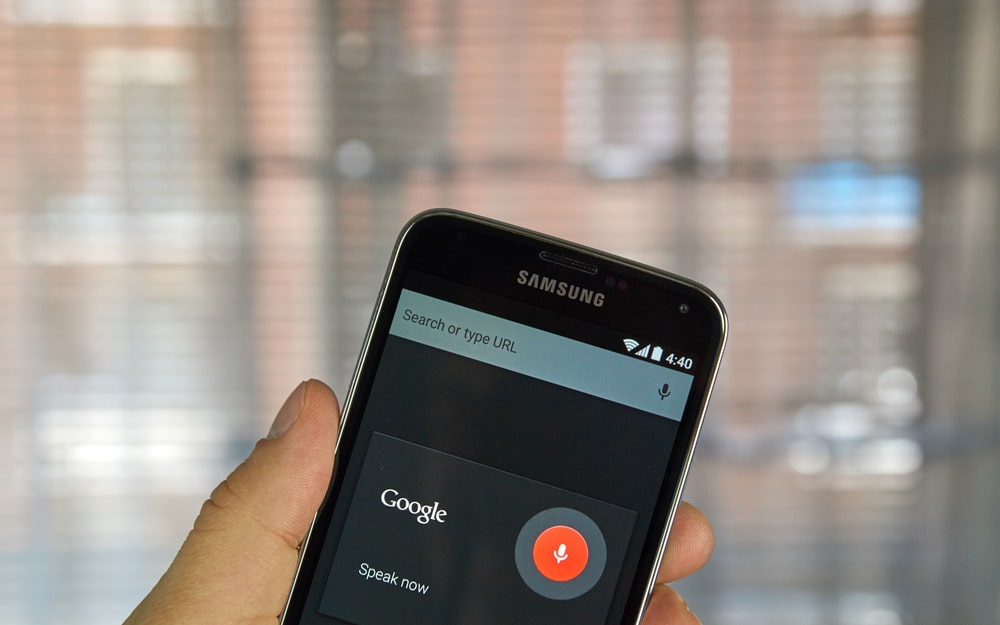 Techniques and methodologies surrounding search engine optimization (SEO) have continued to evolve over time. Given the significant growth in smartphone ownership, it is only normal for people to use them to carry out voice searches. Businesses that do not pay attention to voice search optimization at this stage may soon be left wanting.
What sets regular SEO apart from voice search SEO is the fact that voice searches are typically more conversational. Given the conversational nature, voice search keywords are generally longer than keywords used in text-based searches. In addition, a noticeable chunk of voice searches is locally focused. For instance, people looking for businesses often need results from the vicinity, unless specified otherwise.
Claim Your Google My Business Listing
If you have not claimed your My Business listing on Google yet, that's the first step to take. Then, optimize your My Business page, as this gives Google an easy way to get different kinds of information about your business, such as its category, hours of operation, and contact details. With several searches now being voice-based, keeping your My Business page updated increases the possibility of it showing up when relevant voice searches are conducted.
Get Mobile Friendly
Since voice searches are usually carried out on mobile devices, it is important that you have a mobile-friendly website. Google suggests the use of responsive web design, and you can use its Mobile-Friendly Test tool to check where your website stands. If your website is not up to the mark, Google gives you an indication of what might help.
Ensure Quick Loading
Google recently released a new speed update which makes a website's loading speed an even more important ranking parameter for mobile searches than before. Since voice search users would not want to wait for answers, there is a strong likelihood that Google's voice search algorithm will also rely on loading speed. With a website that loads quickly, you have this base covered.
Think Voice Snippets
Google's John Mueller, in a recent Google Webmaster Central office-hours hangout, suggested that we should think about how content can effectively be delivered through voice snippets. However, before you put anything out there, make sure its sounds alright when spoken out loud. Other than sounding okay, it should also come with the information users are looking for, failing which it might not get past Google.
Use Structured Data
Google relies on various factors other than content to determine the relevance and position of a website in search results. Online marketing professionals leverage the factors to optimize content for online searches. Structured data, or schema markup, is a factor that does not have a direct effect on ranking, but it can give your website an edge over its competition.
Metadata that goes into your website's source code is not visible to users, but it helps Google in classifying and organizing content. Getting the desired result on a search engine results page (SERP) is possible if you make use of schema to enable search enhancements.
Conversational keywords
An important aspect of voice search marketing is the use of effective keywords. Typical keywords in voice searches are long-tail+, where the + denotes conversational phrases you might need to incorporate when optimizing your content.  Voice search SEO involves looking at how people talk in their everyday lives and paying attention to local differences. Once you know the kind of questions your target audience is asking, you can formulate voice search keywords and create content accordingly.
Keep Your Answers Short
Google's Voice Search rater guidelines give voice search marketing professionals a clear indication of what works and what does not. Simply put, Google wants answers that are concise and to the point. The context matters as well, and Google will consider if the user might benefit with a shorter or more detailed answer. Here are examples of what Google considers okay and too lengthy.
Understanding the nature of voice searches will help online marketers and search engines deliver more relevant content to users. While all the seven strategies discussed above aim to improve voice search optimization, which one do you think will work best?
Ready to Boost Your Business Online?
Request A Quote