The online marketplace is huge and it continues to grow rapidly. The Enterprise Guide to Global Ecommerce released by Shopify suggests that global ecommerce sales will get to the $4.5 trillion by 2021. That's around a 250% increase from $1.3 trillion in 2014. However, there is more to succeeding in this realm than simply creating an ecommerce website. It is important that you understand how to increase ecommerce sales in the right manner.
If you wish to find out how to improve ecommerce business, you need to realize that even a seemingly insignificant aspect may play a crucial role in how your target audience perceives your business. For instance, over 80% online shoppers look for convenient returns policies that come with no return shipping costs.
Increase Ecommerce Traffic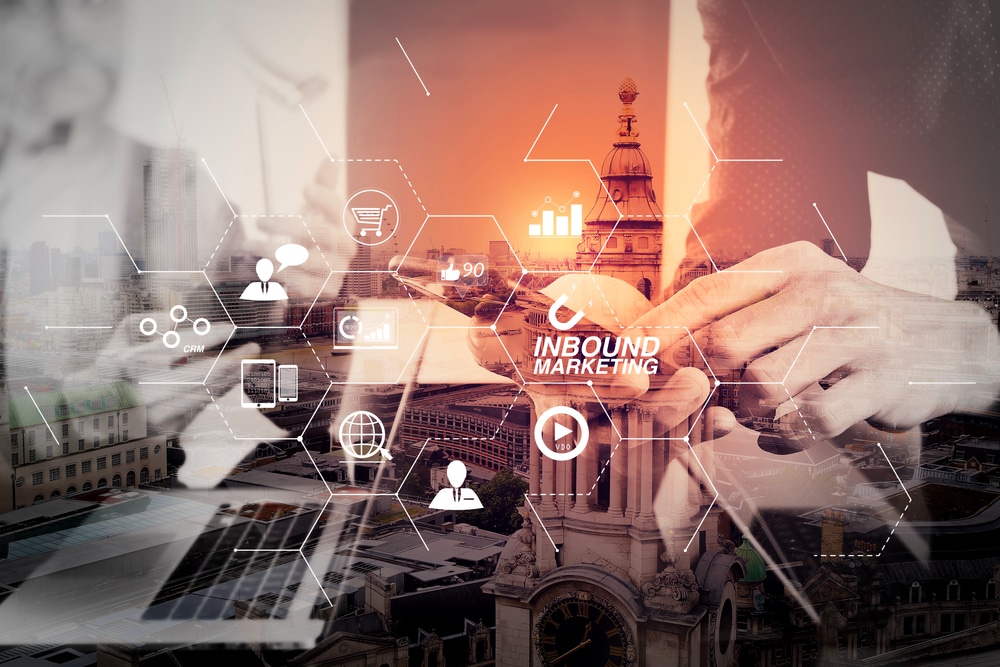 The first step to increase ecommerce sales is to improve traffic to your ecommerce site. The basics of how to grow ecommerce sales revolve around getting the right kind of traffic. This basically means that you would rather do without people visiting your website and not making purchases. While you need to increase ecommerce traffic, you need to make sure you are reaching out to your desired target audience. Only when this happens will there be an increase in your online sales.
Six simple yet effective ways to improve traffic to your ecommerce site include:
Grow your email and social media lists
Use social media to link back to your website
Create and maintain a regularly updated blog
Think about working with influencers
Offer giveaways
Launch a referral program
Show Value
Once you improve traffic to your ecommerce site, you have to keep probable customers from leaving it without making a purchase. Determine what sets you apart from your competitors and make this known to your target audience. For instance, do you offer lower than regular prices? Do you provide free shipping on all orders? Do you provide a wide array of offerings from a specific niche?
Bear in mind that the upfront value your ecommerce website provides is an intricate part of the design and development process. Once you tell your customers why you are better than your competition, retaining them becomes considerably simple.
Make Product Discovery a Guided Process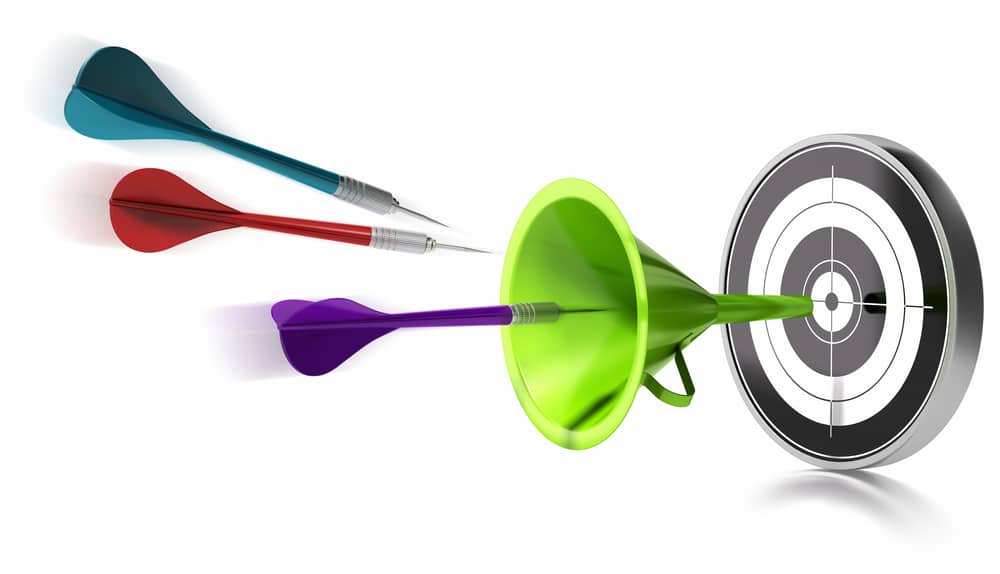 If you look at some of the more successful ecommerce marketing ideas from recent times, you will see that creating a user-oriented experience is crucial. This is why creating a good user experience remains at the forefront of all ecommerce web development efforts. An important aspect of creating a great user experience is simplifying how people may look for and find products.
Consumers typically want to spend as little time as possible when searching for products. Online shoppers usually fall under three broad categories depending on their needs, expectations, and intentions. While there are those who know just what they are looking for, there are others who are no more than filtering your website. Then, there are people who have vague ideas about their requirements and they can do with your assistance in filtering down to the right products.
Providing a user-friendly search option simplifies how people look for products when using your website. One way to improve user experience is by incorporating auto-complete because it assists shoppers who cannot remember exact names. Besides, it also helps save time. You may also consider providing suggestions based on previous search queries and selections.
Giving your customers the ability to customize searches according to their specific needs is another aspect that needs your attention when you are learning how to increase ecommerce sales. For example, if you operate a fashion-based ecommerce store, your users should be able to filter using options such as size, material, brand, and color. With electronic items, you might want to provide filters according to various relevant features.
Search results should be well organized and easy to understand. When it comes to using navigation bars, the categories leading up to the discovery should be arranged in a suitable hierarchy. Make sure the options in both cases are easy to read and do not appear cluttered. This is because you want to provide the information your customers need in a quick and easy way.
Optimize Conversion Rates
An important aspect of how to improve ecommerce business is to work on optimizing conversion rate. What this basically means is converting visitors to customers in the best possible way. Collecting and analyzing quantitative and qualitative data gives you a fair indication into why people leave your website without making purchases. Insights that you get through user experience research and analytics gives you further means to implement design changes and run A/B tests on your ecommerce store. The end result is usually a significant increase in conversion rates.
Think Mobile
Every good guide that tells you how to grow ecommerce sales will ask you to pay due attention to people who shop using mobile devices, and this is not without reason. Statistics suggest that the mobile share of global ecommerce sales in 2017 was almost 59%.
One way to address this aspect is to go the mobile app development way. If you do not wish to spend resources on getting an app, it is important for your ecommerce website have a responsive design. With people using different devices to shop online, from mobile phones, to tablets, to even smart TVs, it is crucial that your website looks and functions as it should across varied screen sizes.
According to Google, negative user experience on mobile devices can work as a deterrent if you wish to increase online sales. The benefits of opting for a responsive web design include making your website faster and using content effectively. It also helps when it comes to search engines and social media.
Use High-Quality Images
People still like to pick and hold products in the real world before making purchases, and this is not an option when shopping online. The next best thing you can do is to provide images that capture your offerings as close to real as possible. If you plan to sell products where appearances matter, consider hiring a professional photographer to take pictures.
You want to give your target audience the ability to look at your offerings in close detail. In some instances, 360-degree view photographs can prove to be rather useful. When you provide clear high quality images of the products you wish to sell, it helps build a level of trust. This, in turn, works in increasing conversion.
Giveaways and Promotions
Another way of how to increase ecommerce sales is giving your customers access to promotions and giveaways. For instance, you may improve traffic to your ecommerce site by running a competition that participants can share via social media. Product giveaways, when carried out in the right manner, have the potential to lead to increased sales in the future.
Offer Collections and Bundles
Giving your target audience carefully curated bundles that cater to their specific needs is a great way to show them that you brand cares about them. In addition, it gives them great ideas about what to buy, and it gives you another way to increase ecommerce sales. From your customers' point of view, bundles and collections help them save time because they get the products they need in a single package. What also helps is that they make for perfect gifts.
Minimize Abandoned Carts
According to statistics compiled by the Baymard Institute, online shoppers abandon close to 70% of all shopping carts. Every time a person adds items to your shopping cart, only to abandon it later, your businesses loses money. Some of the top reasons for people abandoning their shopping carts include:
High additional costs
The need to create an account
A complicated or elongated check out process
Unable to see or calculate the total price upfront
Prolonged delivery timelines
Unsatisfactory returns policy
If you are wondering how to grow ecommerce sales, it is important that you address as many of these problems as possible. In some instances, you might be able to remind people about their pending purchases and even persuade them through discounts or promotional offers.
An easy yet effective way to minimize instances of abandoned carts is to run an email recovery campaign.  This ranks in the top ecommerce marketing ideas because it gives you the ability to convince visitors to return to your website and complete their purchases.
Streamline the Checkout Process
If you wish to increase ecommerce sales, it is important that you make the checkout process quick and easy. After a customer begins the checkout process, do not add distractions in the form of alternatives or advertisements. You want them to stay on track. Give them an indication of how many steps they need to complete.
Customers should be able to access the shopping cart from every page of your ecommerce website or web application. Make a clear mention of additional costs such as shipping fees and taxes in the shopping cart. If they can benefit through any ongoing special offer or promotion, provide the required information. Giving them multiple payment options is another way to ensure that people complete their purchases.
Focus On Customer Service
Experts who have spent years in learning how to increase ecommerce sales know that the one aspect that has remained a constant over time is customer service. People who shop online are no different from people who prefer brick-and-mortar stores when it comes to the levels of customer service they expect.
Your company's contact information such as phone numbers and email address should be easy to find, and it makes sense to list this information as part of the header or footer on each page. Given that several people use mobile phones to shop, list your phone numbers as clickable or click-to-call links. This way, your customers may contact you easily when they need details about your offerings or information about their orders.
You may provide different types of information through a "Frequently Asked Questions" page. However, do not make this section extensive as it may overload probable customers with information and deter them from completing their purchases.
Your customer service team should be well equipped to handle online and over-the-phone interactions, and provide resolutions in a time-bound manner. If you have the resources, consider offering live chat support. This ensures that customers' problems are addressed in real-time and it gives them all the more reason to move forward with their purchases. While several people look at email as a slow medium, some others do not wish to interact over the phone. In such scenarios, live online chat can work as a game-changer.
Think Social Media
No matter what your target audience is, it is out there on different social media platforms such as Facebook, Twitter, and Instagram. Taking advantage of these platforms to promote your business and attract customers requires that you develop and follow various strategies. This not only works as a rather cost-effective way to reach out to and interact with your target audience, it also serves as an effective means to increase ecommerce sales.
Update and Upgrade Regularly
If you are looking to hire the best ecommerce web development service provider, it might be worth your while to take a look at agencies that are adept at keeping up with the changing trends and technologies.  It is important to maintain a regularly updated blog that gives your customers access to new products, promotions, and any information they might find useful. With web design and development technology changing every so often, keeping your website up-to-date minimizes the possibility of your customers turning to your competitors.
Conclusion
Learning how to improve ecommerce business might not be as challenging as it seems, provided you have access to the right resources as well as the required time that the process entails. Several leading websites show that they have what it takes to keep up with changing times, making it clear that following the right approach can keep you on top of your game.
Ready to Boost Your Business Online?
Request A Quote